Hill Isabel de Torres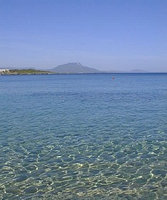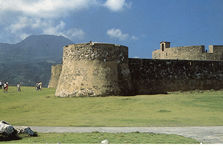 Located to the south of the city of Puerto Plata, the reserve constitutes a promontory that rises about to 800 meters.
In most of the tip the geologic composition is formed by arrecifales cálizas and marls underneath limestones. Of 15 streams and rios that are born in the promontory, casí all are underneath the surface.
The temperature annual average is of 25°C in the coastal plain and 17°C in the top with fresh breezes and frequent cloudinesses in epoca winter. The annual average of rains is of 1.800 milimetros.
The vegetation corresponds to the montano humid forest under subtropical. A artíficial park in the top of the reserve exists the
species characteristic of the summit, outside the tourist park are: Manacia (montana Prestoea), Aguacatillo, Abey  Pithecellobium arboreum), Cnmitiilo (Chrysophyllum argenteum); in the lateral losses: Cigua Blanra (coriacea Nectandra), Mahogany (Swietenia mahagoni), Copey (rosea Clusia), Ruble (Catalpa longissima) and Mara (Calophyllum pierced).
Between the birds 32 species of birds have been repunado, including 5endemic species of the island. They stand out the Cigua Palm (Dulus dominicus), Carpenter (Melanerpes striatus), (Sliita (omun (flaveola Coereba); the rare species but are the Rolita (passerina Columbina), Cotorra (Amazon ventralis), Carrao (Aramus guarauna), Ash-gray Dove (inornata Columba), Guaraguao (Buleo jamaicensis).